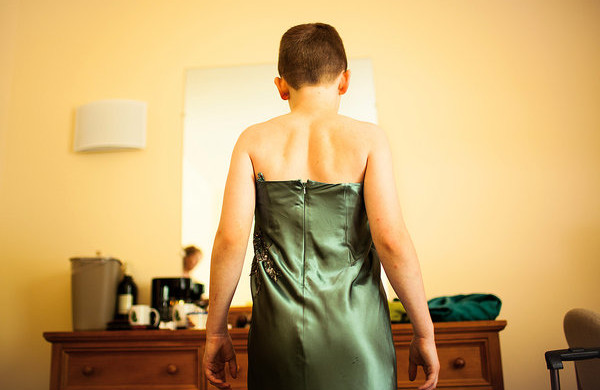 This weekend's New York Times Magazine cover story had the same name as this post. I recommend it to you. Click here for the article. (their photo too.)
When you read it, note the hundreds and hundreds of comments it generated in its first days. That should give you an idea of how sensitive this issue is.
It is astounding to see how the world has changed, and also to see a pattern of commentary that shows some folks stuck in the past and others racing ahead of where we are.
Any sea change in social structure tends to follow the same course. Think of the resistance to women wearing pants, or becoming capable leaders, or showing their elbows in public, or getting the vote.
The most amusing thing about all this is that people look at what their life was like, what their parents did, and perhaps what their grandparents did and think they know all of history – enough for sure to judge what's normal and socially acceptable.
The truth is that boys wore frilly tops and skirts, the same as girls, for many years and in many cultures in previous centuries.
Read More

»