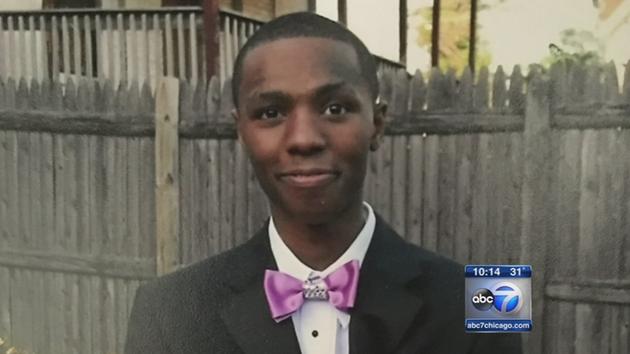 ABC7 News came out with a story entitled "Mom Issues Warning After $5 Online Purchase Kills Son." It describes the dangers of the pong pong seed, the mother's anguish over the self-inflicted death of her son and her determination to raise awareness about this poison from the so-called Suicide tree.
The article quotes the woman as saying that her child was transgender and struggling with the desire to live life as a woman, recently changing his name to Lucia, and that she wasn't aware of any depression or suicidal thoughts, though he was bullied for many years in school. 
The article follows this up with some cogent statistics:
According to a 2012 Centers for Disease Control report, suicide is the second-leading cause of death among 10- to 24-year-olds in the United States.
Really!!?
Hey, ABC7, did you note the part about this person being transgender. It is right there, just above. You wrote it yourself.
Maybe this would have been more relevant?:
Suicide attempt rates among the transgender community are alarmingly high.

A survey reported by the Williams Institute at UCLA and the American Society for Suicide Prevention found that more than 40% of those who self-identify as transgender had attempted suicide at one point in their lives.
That quote comes from a story out of the NY Daily News titled "Transgender Woman Dies After Buying Pong Pong Seeds Online." Interestingly enough, it's the same story as ABC7's, but told without erasing Lucia's trans identity.
It is not enough that ABC7 misgenders and misnames Lucia throughout or that her own mother does the same, but when providing context for the suicide, ABC7 decided that the most relevant context is that of the general population.
Perhaps if no mention had been made that the victim was trans, this might be more understandable. But, it is as if they mentioned she was transgender if only just to be able to completely ignore it and make the statement that no matter what Lucia felt, it doesn't mean anything; he's just like any other boy.
Reading these two reports of the same death back to back makes the insensitivity of ABC7's reporting all the more stark.
ABC7, you can pretend all you want that we don't exist, but that doesn't make it so.  You can close your eyes and scream, "There is no such thing as trans!" over and over. But here we are. There always have been transgender people and there always will be. All you are doing is being hurtful and ignorant. Stop it!