Out in the World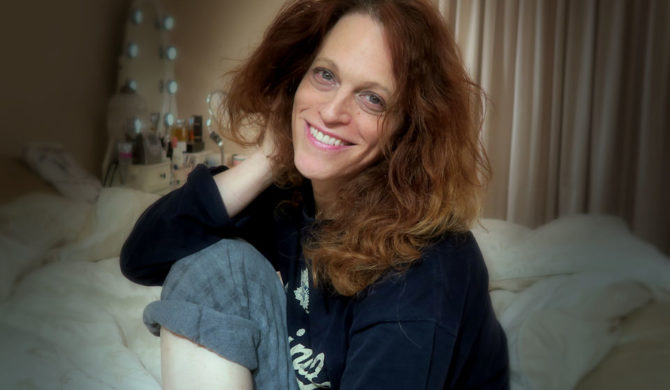 I am starting to question my grip on reality. Or, perhaps my friends'.
Last week I played golf for the first time openly as a woman. It was also the first one-on-one time I have had with this golf-buddy of mine since I told him I was trans. Of course, old habits die hard, especially when there is no occasion to practice new things, and he couldn't help saying things like, "You're up, big g–! Oops! Sorry!" He freely admitted that he still sees me as a guy, notwithstanding my adorable light-mauve golf dress and makeup. He's known me as a guy for decades, and it is hard for him to see me any other way.
Read More

»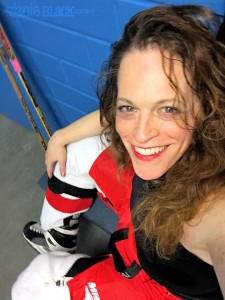 I used to have a t-shirt that said, "Hockey is Life, the rest is just details." Well, I was much younger back then… The details are everything now; and hockey has been a casualty until now.
A lot has happened in my life since I have written anything personal here. That simply playing hockey with my friends is such a big deal is but a hint. I used to play all the time, but as my feminine life took over, anything that required me to assume a male role kinda fell by the wayside. Now, as you can see by the photos, hockey no longer requires me to be a guy. And, reading between the lines, the other message is that all my old guy friends know that I am transgender and have been wonderful in accepting me and keeping me involved in our group.
Read More

»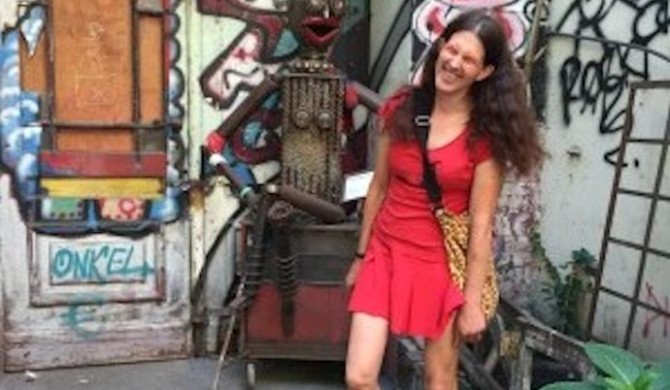 A fascinating woman named Linda Coussement has undertaken a project she calls "How It Is to Be You," in which she is "slowly travelling the world, asking all sorts of people 'how it is to be you?'" She is profiling people's senses of themselves to help "people understand themselves and each other a little bit better."
Maybe she's right in hoping that she can make a difference in people's lives. I'd like to think so.
Read More

»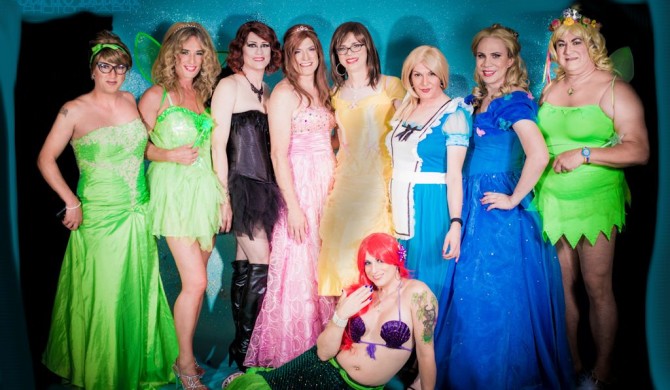 Almost two weeks ago, they held the Fairytale Fantasy Ball – a gala event for the transgender community where transwomen and admirers came to enjoy a fancy evening of dining and dancing. The theme was Disney Fairy Princesses, but many of the women in attendance just came in nice gowns.
Read More

»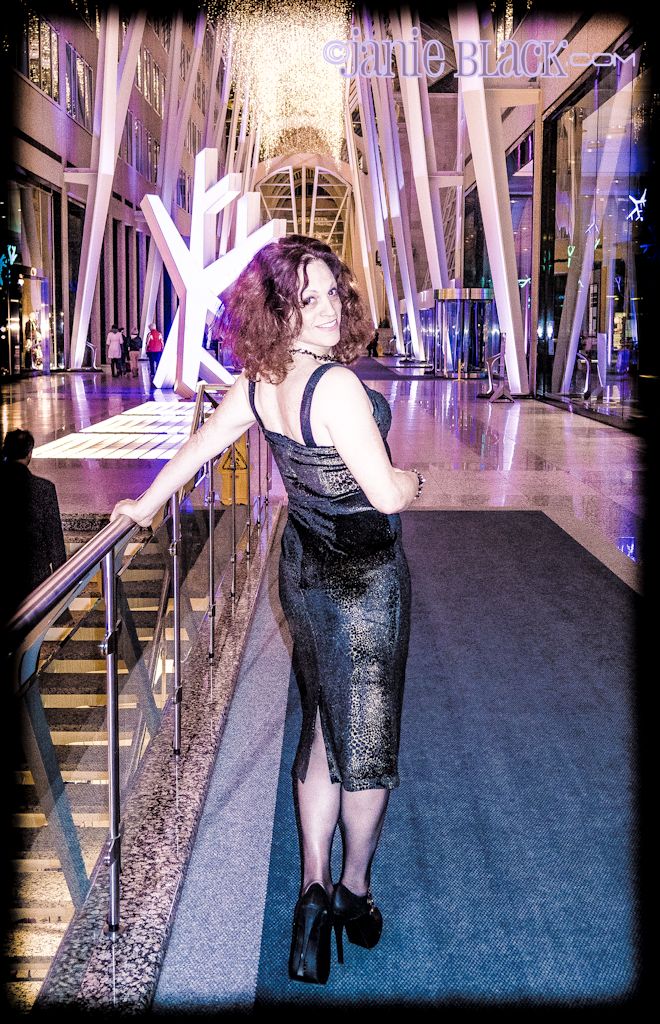 Looking back on 2014 – not the best year, not the worst. I hope to do much better in 2015. It is high time I followed my heart and conquered my fears.
I am so happy for the friendships that I have made and hope to be a better friend to those I love. But, for now, all I can say is thanks for putting up with me, flaws and all.
Happy New Year!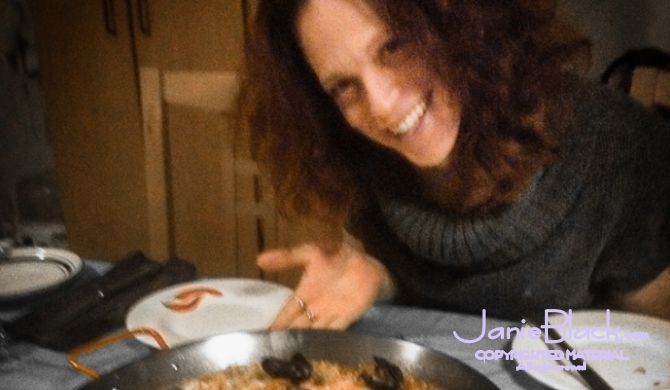 In the past, I posted my thoughts on some complex transgender issues, but somehow rarely found time to post about just living life.
Not everything is drama, or even deep. In fact very little is.
We go about our days just living life and being who we are. Sounds boring – and that's probably why I didn't write about it before – but if one posts nothing but inner questioning and the like, people tend to get the impression that you are troubled. 😛
So, I'd like to provide a more realistic perspective of my life as a transwoman – largely free of
Read More

»
Hi everyone. It has been a while since I have posted, and I am thinking about many things. I am hoping to share my thoughts in the near future.
But, all work and no play makes Jane a dull girl, so today here's a Halloween photo gallery for you. I had the opportunity to get together with a bunch of friends for dinner and drinks, so here is a glimpse into the fun.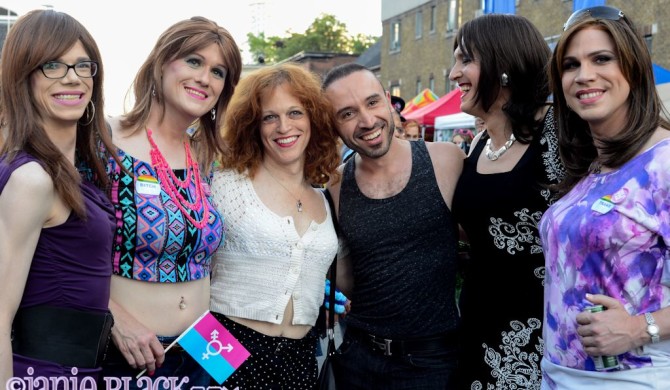 Yesterday was the Trans March at World Pride 2014.
Looking around amid the throngs of people, it was amazing to see how our little straggly march of 3 years ago has morphed into quite a large event. We have gained acceptance from the main Pride event organizers and from the city, and now march on the same route as everyone else instead of being relegated, as we were, to marching through the gay village.
Read More

»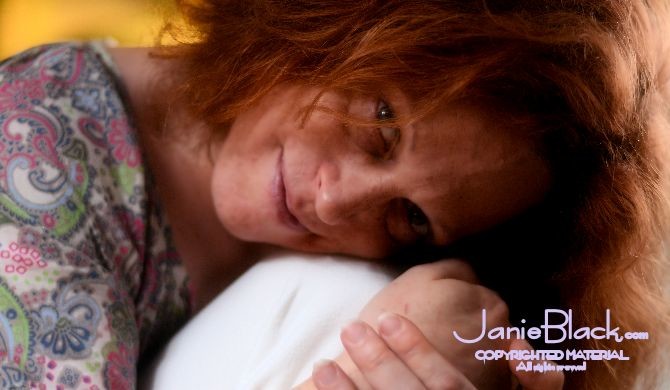 Well, I must be the devil in disguise…
I recently attended a busy club night and was approached on the dancefloor by a confident young man. "My name is Adam," says he. I leaned in and replied, "I'm Janie, and I am trans." Poof!! I swear he evaporated into the crowd!
Am I really that bad? Are we all?
About a half-hour later, another guy was flirting with me and introduced himself. I introduced myself the same way as before.
"What does that mean?" he asked.
"It means I'm a little different than most women."
That staggered him.  Reeling and shocked, he literally crossed himself, said a prayer and walked away!
Read More

»
Xpressions is a group hereabouts that runs monthly casual, come-as-you-are pub nights, occasional organized restaurant dinners and an annual Christmas Gala Weekend.
I came to know about Xpressions very early in my female existence, and their pub night seemed a most welcoming venue to make one of my very first outings to. And I have to say that I learned a lot about myself and the road I was starting on from them. And, for that I am truly thankful.
I have returned once in a while to maintain my connection to the group, but I never got really super-involved with them.
Truth be told, once I passed a certain level of comfort with being a woman, it seemed to me that the issues that I wanted to talk about and think about were not the same as those that were being bandied about at their meetings. Also, the group seemed to be a bit older and more conservative than I am.
This year, Xpressions invited me to be their photographer for their Christmas Gala party. That was a bit of luck for me, because from my vantage point as a detached observer (yet welcome guest), I came to realize the richness of the community they have built.
Read More

»